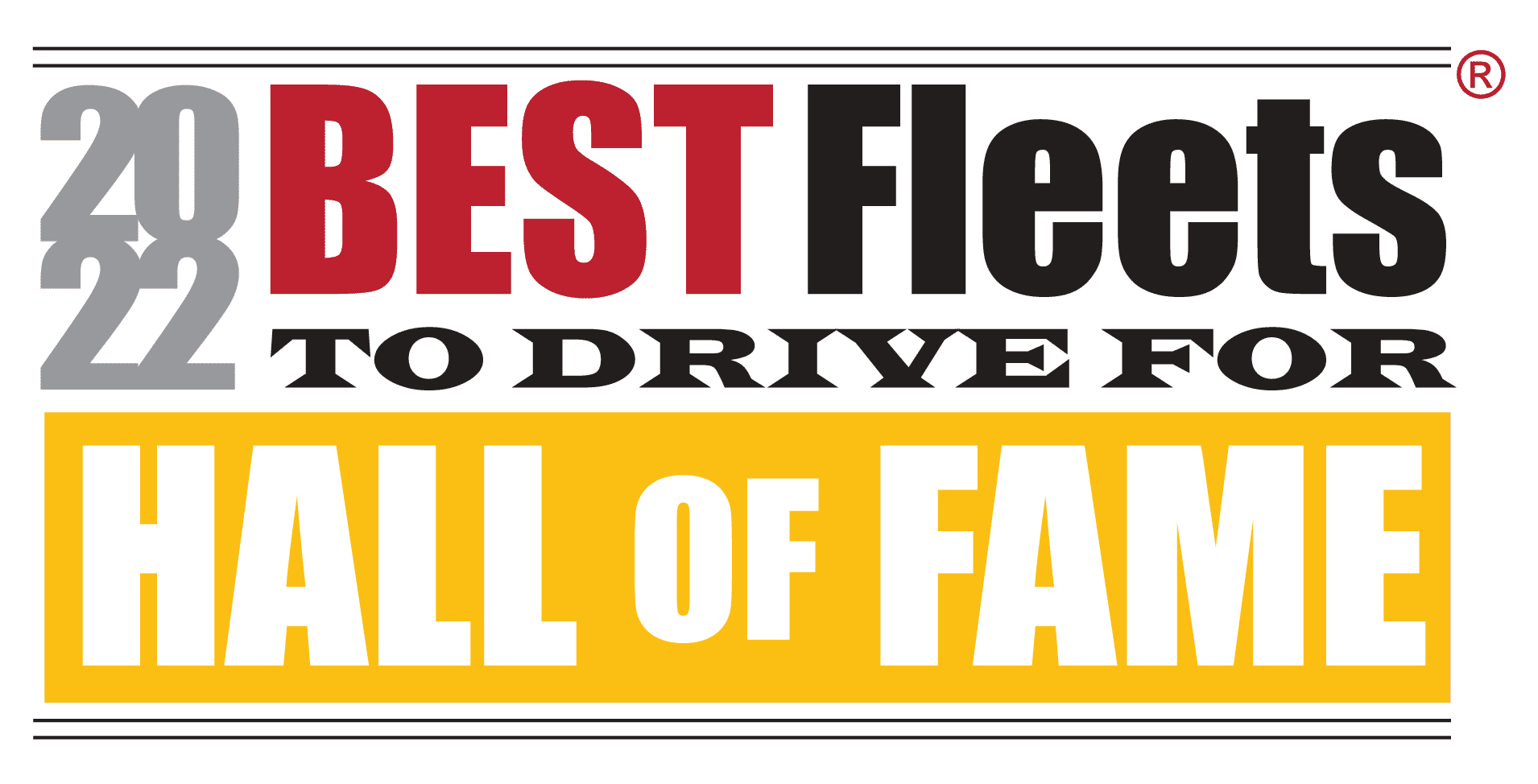 For the eighth consecutive year, the Truckload Carriers Association (TCA) and CarriersEdge have recognized Nussbaum as one of the Best Fleets to Drive For. This year, we have been inducted into the Best Fleets to Drive For Hall of Fame. According to the TCA, "this recognition level is above the regular Top 20 and honors fleets demonstrating Top 20 performance for extended periods of time. To be eligible for the Hall of Fame, fleets must be named as a Best Fleet for 10 consecutive years, or seven years with at least one overall award."
Congratulations to our employee-owners! This award belongs to you. Because of your tireless dedication and "own it" attitude, Nussbaum stood out in an impressive field of more than 200 nominations for the Best Fleets. Thank you for choosing a purpose-driven mindset and making  a positive impact. You've helped create an unstoppable culture of innovation, grounded on our values of honesty, integrity, and excellence.
We would also like to congratulate our fellow Hall of Fame recipients and the 2022 Top 20 Best Fleets to Drive For winners. We are honored to be among such a distinguished group of carriers leading and transforming the transportation industry.
According to the TCA and CarriersEdge, Nussbaum had to be nominated by at least one driver to be considered for Best Fleets. Next, we were evaluated with a scoring matrix consisting of 110 questions across eight categories. This process aims to assess a company's programs and practices, but especially its results such as actual driver turnover, driver satisfaction (measured in a driver survey), and tangible benefits. TCA and CarriersEdge also considered pay, driver care/support, work-life balance, career advancement, education, our ESOP, and driver programs such as Certified RED and the Nussbaum Trucking Academy. To be named a Best Fleet, Nussbaum had to demonstrate exceptional performance across all of the categories – not just one or two.
Along with the other Top 20 and Hall of Fame recipients, Nussbaum will attend Truckload 2022 in Las Vegas where the TCA and CarriersEdge will announce the 2022 Best Overall Fleet to Drive For winners. While we regret that Hall of Fame recipients cannot compete for the title of Best Overall Fleet, we look forward to being challenged by other fleets to continuously improve and not accept the status quo.
Ultimately, we believe that the Best Fleets embody the same principle that guided our founder, Alden Nussbaum: "if you take care of your people, everything else will take care of itself." As long as we adhere to this standard, we are confident that the industry's best days are still ahead.