Our Inaugural Meeting
We are pleased to announce a successful inaugural Driver Advisory Board meeting.  We here at Nussbaum have discussed this topic for a number of years as an effort to maintain open communication with our driver force.
On Wednesday, September 18, 13 drivers and 11 members of Nussbaum management met at the Radisson Conference Center in Normal, IL.  The management team presented on the items listed below in the agenda and the drivers were given opportunity to offer feedback and discussion.
There were a number of valuable takeaways and action items that will precipitate future activity and direction within the company.
We look forward to continuing this practice semiannually.  As Nussbaum continues to grow, we strive to maintain the open channels of communication that have helped us be successful in the past.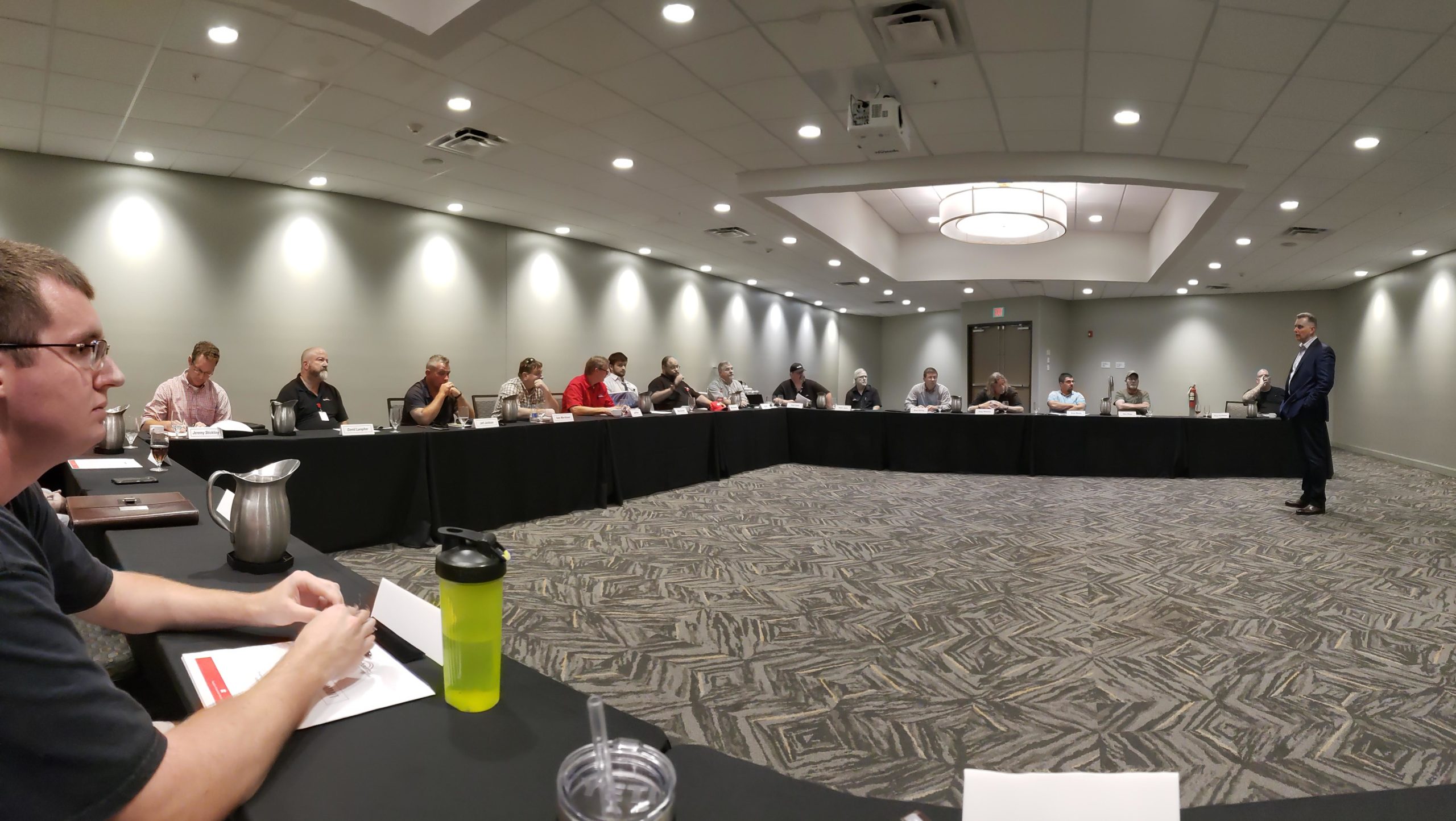 About the Driver Advisory Board
The Driver Advisory Board was drawn from the Road Captains that were instituted earlier this year. Road Captains are drivers who run our irregular route system and have been with Nussbaum for at least one year, maintain high scores on their scorecards, and are enrolled in CertRED. Their role is to help mentor and instruct new drivers to onboard at Nussbaum and also be available as a resource for current drivers in practical areas like customer help, scorecard questions, company programs, and equipment issues.
If you have any questions regarding the Driver Advisory Board or the Road Captains, please send your communication to dougb@nussbaum.com.
Driver Advisory Board Attendees:
Mike Cline
Robert Jones
Scott Williams
Calvin Foster
David Lanpher
Michael Stumreiter
Marcus Hoock
Hugh Sands
Chris Benge
Doug Wiseman
Jeff Wood
Jeff Jackson
Jonathan Rust